LP1 LP2 LP3 DKLPCH EliteTheo was born 06.03.2007. 
Theo is a semicoated tricolor male with the most kind and loving mind. He came in to my life when he was 4½ months old, when noone wanted him. God knows how I love him, and how grateful I am that I found him. Theo has an enormous motor, stamina and will to work.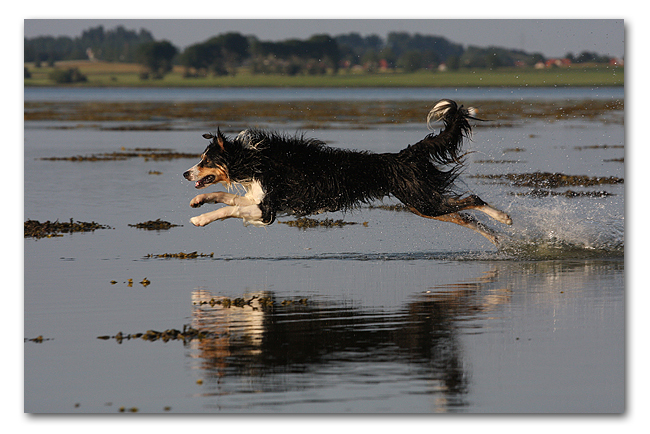 Theo is trained in the FCI's Obedienceprogram, and was doing great until I lost the interest.
05.12.2009 he became Danish Obedience Champion.
In 2010 he qualified for the Danish Mastership 2010 in the International Class, and I'm so proud of him <3
In 2010 we were selected to join the FCI WC 2010 individual class, but I had to say no, due to my father's illness.
In 2011 we got the chance again, but this time I had to get a surgery done, because my nose started bleeding the night before the travel to France, and didn't stop.
Somehow I feel it wasn't ment to be any WC for me and Theo.
Beside the obediencetraining, Theo just loves to herd! He uses his eyes good on the sheep without getting sticky, in a very stylish way.
Theo met sheep for the first time at the age of 7 month, and from the first second he knew what it's all about…went in to perfect balance, deeply concentreited.